When you get stressed, how do you react? Do you grab for comfort food and a box of tissues or light a candle and recite a few 'Ummmms' to get calm? Do you get a little bit 'Hulk-like' and irritable with the people around you or do you continue to search for the positive and focus on 'solutions not problems!'?
When planning a wedding, there will be moments of stress. Some couples will experience more than others, and some will have bricks thrown their way (like good old Rona) to test their stress levels.
One of the most important parts of wedding planning (that most of us forget about) is to take a moment to enjoy the ride and to keep healthy in the lead up to the big day – mind, body and soul! 
To help you do that, Lee-Anne from Lee-Anne Holistic Health & Beauty and Danielle Dubois, a marriage celebrant and Vedic Meditation Teacher have shared some tips to keep you feeling fabulous, positive, calm and healthy whilst planning your special day.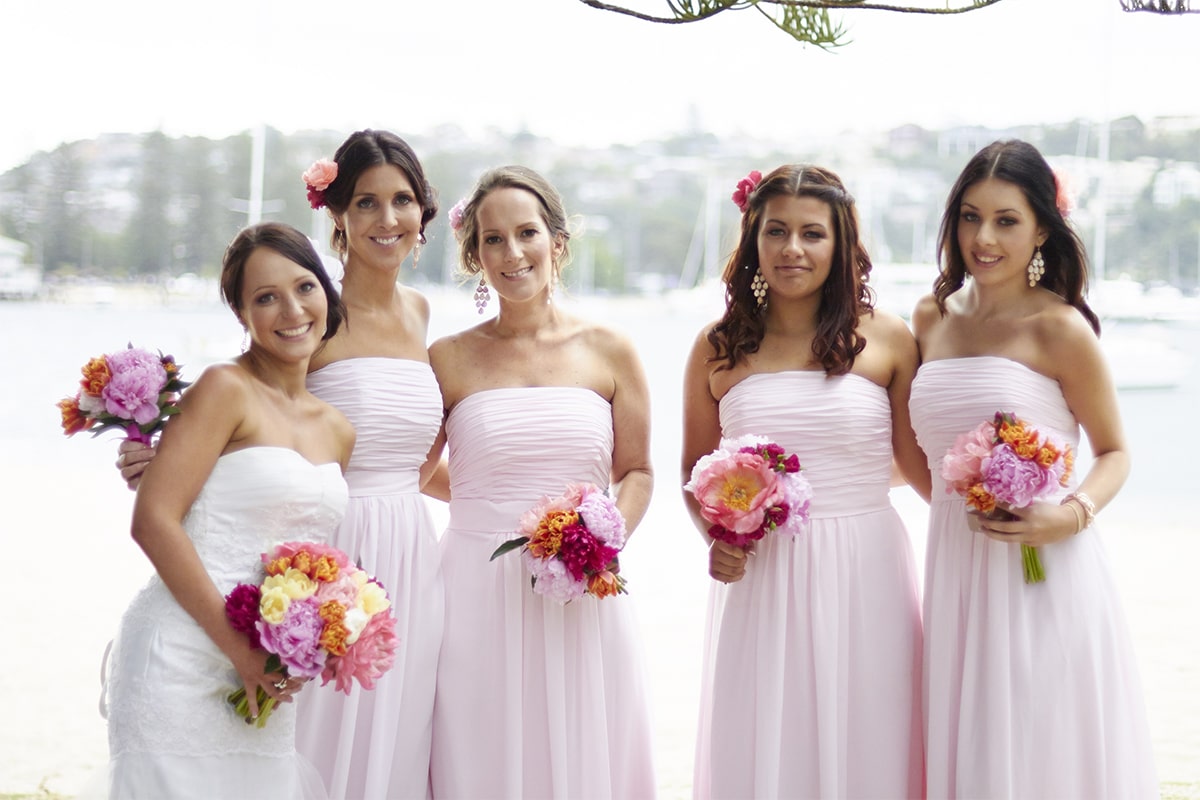 As an experienced freelance makeup artist, Lee-Anne from Lee-Anne Holistic Health & Beauty is renowned for capturing the real YOU and helping you achieve and enhance your own natural beauty on your big day.
Lee-Anne believes that the secret to healthy looking glowing skin is not only about using the right toxic free products but also about what you are eating and your overall wellbeing. With a holistic approach, Lee-Anne would love to share with you some of her tips to ensuring you are feeling great through all steps of wedding planning to the big day:
"On your wedding day you want the authentic you to shine through from the inside and out.  Being radiant and beautiful is not only about glowing looking skin and fabulous makeup but also about your inner health and your mindset. After all what is happening in your gut will affect your overall wellbeing and what's happening in your mind will either empower you or keep you where you are.
In order to flourish and thrive as you prepare for your big day, decide to make better choices around your health, what you are eating, your lifestyle and the products you are using on your body and on your skin. I am an advocate for vegan, toxic free beauty products that are pure and safe. Arbonne is my go to choice.
Nurture yourself – mind, body and soul as when these three things are in harmony you will rise to be the best version of you for you and your partner. I am super passionate about helping my clients to look and feel their best on their special day, to feel good about themselves, to be comfortable and confident in their own skin.
Happiness is an inside job and that comes not from the makeup you are wearing but rather from how much you are doing to fill your own cup everyday with things that bring you joy. Stand in the power of love and this will bring light. Find those things that lift you up, that complete you, that make your heart sing!
Shine bright. Breathe. You are beautiful, amazing, gorgeous unique you. You are enough."
To learn more read Lee-Anne's blog about "Looking and Feeling Your Best on Your Wedding Day".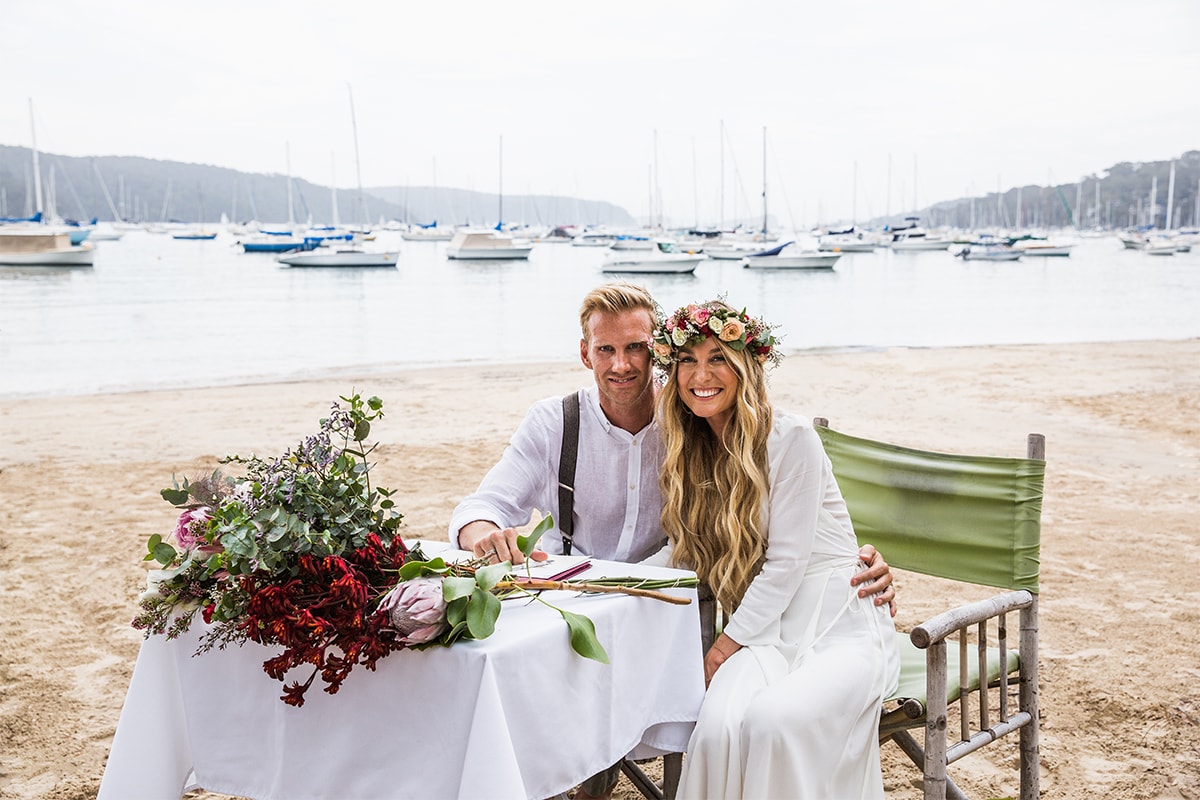 In addition to being one of the Northern Beaches most established and experienced marriage celebrants (who also speaks German and does ceremonies in the Surf!), Danielle Dubois learned to meditate 10 years ago when a tumour in her spinal cord threatened her life.
Vedic Medication taught Danielle stillness and support to trust in the healing power of her mind and body, live life more consciously and find the time to be more present, in flow with life, happier and healthier than ever.
Seeing and understanding the stresses weddings can sometimes cause couples as well as all the other curly stuff life has to throw at us, Danielle, now also a teacher of Vedic Meditation would love to share a few thoughts of wisdom that you may find useful to implement into your life, especially if you have been affected by this years unprecedented events:
"Hiya happy couples! So, you've dreamt of getting married for ages and now EVERYTHING has changed! Or has it? Of course it has, you will be thinking, but in truth it hasn't. You still have each other, you still love each other and you can still marry. Ok, it might not be the magical, dreamy wedding you had envisioned but it can still be special.  And when you really think of it, what does marriage actually mean? Marriage is the love of two people committed to one another. Marriage is patience and giving and caring and faith. Marriage is friendship and respect. And as long as you have these key ingredients nothing else really matters.
The most important thing is that you show up for each other, not for your families, or your friends, only for each other.  At the moment, we are certainly in uncharted territory, but I have performed many weddings during this period and the couples who have let go of all the frills such as a bridal party, fancy wedding cars, a reception with loads of guest and decorations on the tables and of course a lavish three tier wedding cake, these two lovers have come to the realisation that when push comes to shove, all that really matters is to be there for each other, exchanging heart felt vows, and embarking on the next chapter in their lives together as husband and wife. No one knows what the future holds, but you'll be comforted in knowing that you are facing it together, married, and partners in life, and together you can take on the world.
To truly embrace life and evolve, as nature has intended, it's important to adapt and let go of preferences. Stay grounded and find the joy in each day. A few simple techniques to keep you calm and centred, (as you're preparing for a wedding), you can practice daily are as follow:
–  Spend a few minutes each day practicing 'Being Present'- this is where we embrace the moment, the actual time and space you are in.  Being aware of our environment, our existence and each other.
–  Tuning in to our five senses.  Close the eyes and focus on:

1. SMELL (what can you smell, flowers, a cake being baked or, coffee brewing, wafting in from somewhere, stay with that for a minute or two)

2. TOUCH (the chair or seat under your body, or the fabric of what you are wearing against your skin – stay with that for a minute or two)

3. SOUND (what can you hear – the birds, the wind, etc – stay with that for a minute or two

4. TASTE (is there a remnant of flavour in you moth, on your tongue form a coffee, of juice or a piece of fruit, etc? – stay with that for a minute of two)

5. SEE (visualise what you saw last before closing the eyes – the ocean, the trees or the sky etc -stay with that for a minute of two)
Take a few minutes to connect to your heart, go within and really tune into your heart. Feel it beating, hear it beating, grow aware that this is the centre of your life force. Take a few minutes to send love and gratitude to your heart, really feel it – as It beats on and on, minute after minute, hour after hour, day after day, giving you life – allowing you to experience love.
And most importantly, don't get stressed. There is no such thing as a stressful situation, only a reaction to any given situation. Being stressed compromises our immune system – very important in these uncertain times, where health is so important. So, having said all that – Love is a miraculous gift. YOU CAN STILL MARRY – GO FOR IT."
---
If you have any questions or would like advice about any of the above or your wedding needs don't hesitate to reach out to these two wonderful souls.