Whether you're finally getting your big princess dream wedding or planning your beachside intimate and romantic wedding, choosing a celebrant that is right for you is so important. No two weddings are the same but every wedding is special.
Their are a lot of celebrants that officiate weddings as a hobby because they have other full time jobs, so their heart is really not that into it. Aside from the few legal sentences, majority of the ceremony is completely customisable for you and your partner. Therefore, it is important to find someone who is willing to work with you, be patient and have the flexibility to be able to devote a good amount of time to you, your wedding and the ceremony. You don't want someone who is looking to put in the bare minimum, use recycled ceremonies and not give you much say in what you want. A good marriage celebrant is someone who is going to work with you and what you want.
Now as I mentioned just above about finding someone willing to work with you, this also means personality. It doesn't matter how many celebrants you need to meet, search until you find someone you really mesh with. This chosen person will set the tone for the entire ceremony so you don't want someone that you find awkward to communicate with. Someone easy to talk to, easy to understand, someone who can compromise is vital and most importantly someone who is happy. Happy to be a part of your special day. If you feel uncomfortable asking questions or telling them what to do/what you want, then pick someone more suitable.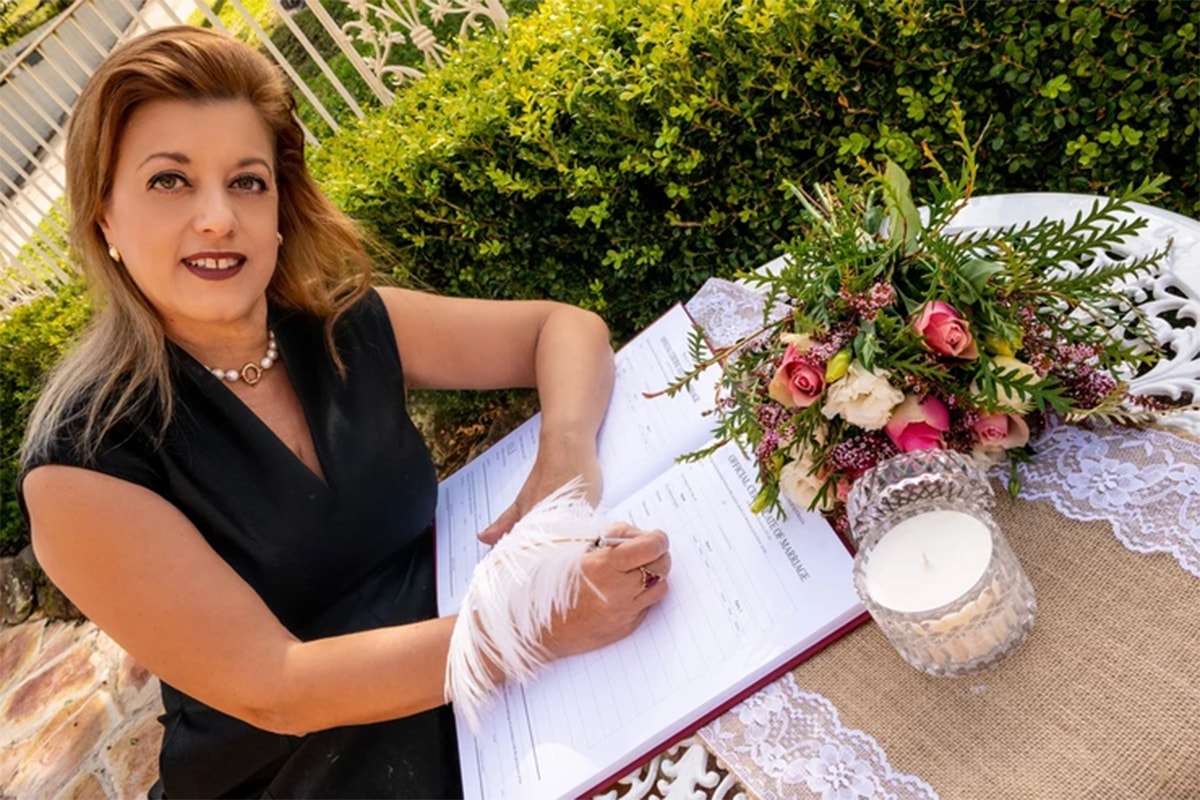 Now once you have found that special someone, and no I don't mean your bride or groom. It is time to book them in! Celebrants can normally only be involved with one wedding per day as they shouldn't be rushing or putting themselves under pressure. Of course, maybe an exception could occur but 9/10 times only one wedding per day can be booked. So, book them in, start organizing the themes, ideas and talking about inspirations for the day and the wording.
Most celebrants have been in the business a while and know a lot of people, always feel free to ask if they can recommend someone to you. Perhaps a florist, wedding singer, band or even a cake maker? And of course, celebrants have seen the inside of many venues so ask about those too, if you haven't found the right one yet.
A good celebrant would want to make your big day as beautiful and perfect as possible which includes blending into your day.
---
This article was provided by Maria Nizeti Marriage Celebrant, a Northern Beaches Weddings and Event Member.
READ MORE AT THE MARIA NIZETI MARRIAGE CELEBRANT WEBSITE